Take part in Nextmune Education Week!
This September we are going back to school!
Are you ready for the greatest event of this autumn? Enjoy a week full of informative lectures from the biggest names in veterinary dermatology today, all from the comfort of your own home!
With a total of 15 lectures in 5 different languages, there is something for everyone! But that's not all! This edition of the Education Week will have special webinars dedicated to Vet Nurses for the first time!
Join us from September 27th to October 1st for all of your favorite webinars, for FREE! You can pick and choose from a variety of topics such as:
Recurrent otitis
Pododermatitis
Alternatives to antibiotics in dermatology
& many more!


Can't make the scheduled times? No problem! All of the webinars will be recorded and available for viewing so you can watch them at your own convenience.
Don't miss out on the chance to attend this exclusive event and stay up to date on the latest news and discoveries in veterinary dermatology! Simply register on the links below
⬇️
We're waiting for you!
Education Week Program
Save the dates!
13:00 - 14:30 CET
Italian
Otiti recidivanti: alternative terapeutichex

Speaker: Dr. Rosario Cerundolo


13:00 - 14:30 CET
French
L'immunothérapie spécifique chez le chien et le chat : mythes et réalités

Speaker: Dr. Sébastien Viaud
15:30 - 17:00 CET
English
Otitis in cats: let's talk about it!

Speaker: Dr. Chiara Noli


13:00 - 14:30 CET
French
L'importance du rôle de l'ASV pour une bonne prise en charge des animaux allergiques
Speaker: Dr. Anne Roussel
19:30 - 21:00 CET
Dutch
De Paraveterinaire begeleiding van een dermatologische Patiënt nnnnnnnnnnnnn
Speaker: Dr. Annette van der Lee

Attend & win fantastic prizes

Join our FREE webinars and get the opportunity to win one of three exclusive gifts chosen specifically with our attendees in mind!
The more webinars you attend, the bigger the chance to win something! Don't pass up this amazing opportunity to become one of the lucky winners!
Stay tuned for the reveal of our top three prizes!
Meet our distinguished speakers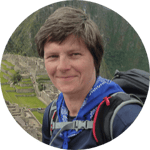 Dr. Sue Paterson

MA, VetMB, DVD, DipECVD, FRCVS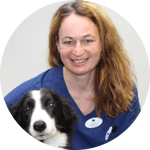 Dr. Rebecka Frey

Veterinary degree at SLU in Uppsala,
Specialist competence in dog and cat diseases,
Step 2 specialist in skin diseases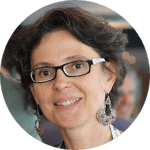 Dr. Chiara Noli
EBVS
®
European Specialist in Veterinary Dermatology
Member of
European College of Veterinary Dermatology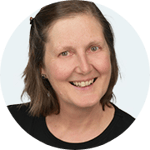 Dr Sonya Bettenay

EBVS® European Specialist in Veterinary Dermatology
Member of European College of Veterinary Dermatology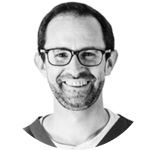 Dr. Sébastien Viaud

European Specialist in Veterinary Dermatology (EBVS®)
Member of the European College of Veterinary Dermatology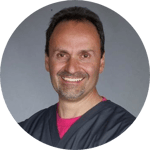 Dr. Rosario Cerundolo

European and RCVS-Recognised Specialist in Dermatology
Honorary Associate Professor, University of Nottingham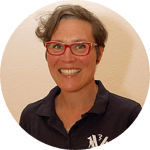 Dr. Edda Hoffmann
Member of European Society for Veterinary Dermatology
Member of German Society for Veterinary Dermatology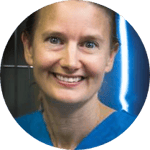 Dr. Ariane Neuber

DrMedVet, CertVD, Dipl ECVD, MRCVS
European and RCVS Specialist in Veterinary Dermatology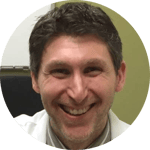 Dr. Domenico Santoro

Diplomate ECVD, Diplomate ACVD,
Associate Professor, University of Florida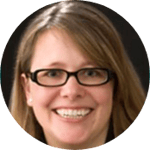 Dr. Kerstin Wildermuth

Diplomate ACVD, Diplomate ECVD
EBVS® European Specialist in Veterinary Dermatology
Member of European College of Veterinary Dermatology
Dr. Annette van der Lee

DipECVD,
Veterinary Dermatology Specialist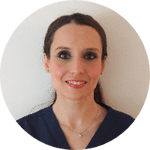 Dr. Anne Roussel

EBVS® European Specialist in Veterinary Dermatology
Member of European College of Veterinary Dermatology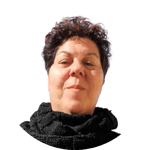 Dr. Teresa Della Mura
DrMedVet
Head of Science at Nextmune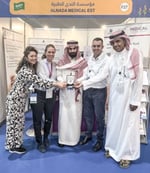 Dr. Aline R. Hoffman
MV, MS, PhD, Diplomate ACVP
Associate Professor, University of Florida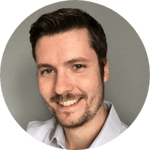 John Redbond
Veterinary Nurse, Vetruus

Antje Benke
Veterinary Nurse, Anicura
Senior TFA Dermatology